For the August bank holiday weekend we decided to book a short family break to get away from it all for a few days before the start of the new school term. As a family, we love Haven, the parks are always full of great things to do and the girls love The Seaside Squad. So we decided that we'd definitely go for a short Haven break. As we live in the West Midlands, North Wales was the perfect destination, we didn't want to drive too far with it being just a weekend. So, despite having heard mixed reviews of Presthaven, we looked at what was on offer on the Haven website and eventually decided that we'd give it a go.
Now I won't lie, it wasn't cheap for a weekend away. Around £380 for a three night stay in the most basic accommodation (standard caravan). We usually go for the  higher tier (or a cottage these days) but as it was just a weekend and we didn't plan on spending much time indoors, we thought that a standard would be fine. So yes, it was a little pricey, but we expected it to a certain extent with it being both the Summer Holidays and the Bank Holiday weekend.
Day 1 – Friday
Check in was from 4pm on the Friday, and it was expected to be an hour and 40 minute drive from where we live, so we left work a little early and set off at around 4pm. Now, naively we underestimated the extent of the Bank Holiday traffic, probably not helped by the fact that the weekend was set to be a scorcher (unheard of, I know!) but anyway, every man and his dog seemed to be on the road that afternoon, so it actually took an hour longer than anticipated. We were relieved when we arrived and even more relieved upon check in when we realised that our caravan was right next to the main complex and facilities. Presthaven is a massive park and some caravans are around a 20 minute walk away from the action. So bonus!
Upon check in, as it was around 6:30pm, we decided we'd make our way straight to the caravan, unload the car, feed the kids, and then head out for an explore, before retiring for the night, ready for a fun packed day the next day.
HOWEVER, we were very disappointed to find upon arrival that our caravan hadn't been cleaned properly. There was a pile of rubbish strewn across the outside from the previous occupants. The caravan smelt terribly of B.O (gross!) and there was still food crumbs, and fingerprints all over the place. Now, when we booked the break, and paid £380 for a three night stay, yes I expected the caravan to be basic, but for that sort of money, I also expected it to be clean! So unfortunately, the first evening was spent complaining to reception (who were very apologetic) and then trying to entertain two tired and hungry kids while we waited for the cleaners to do a proper job. So far, NOT so good!
Day 2 – Saturday
Determined to make it work, we woke up on Saturday morning with a smile, had breakfast and decided to head out to the pool. With two heated indoor pools, an outdoor pool and a lazy river, this was one of the main things that attracted us to Presthaven. And I must say, we weren't disappointed! The pools are utterly brilliant, there are flumes, sprinklers and water features galore. The outdoor pool is absolutely fantastic and the lazy river was loads of fun too. The girls had so much fun and didn't want to get out! The only thing that let the experience down was the changing rooms. They were over crowded, dirty and there are not enough lockers. It's a shame that Presthaven didn't feel the need to upgrade the changing rooms when they upgraded the pools as this really let it down. Having said that, we still had an awesome time swimming.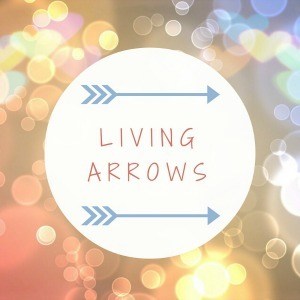 After swimming, we were all hungry, so we headed over to the on site restaurant – The Mash and Barrel, for some lunch. The food was hot and tasted good, with prices being a little over the odds, but not unbearable or unexpected either. The waitresses were friendly and helpful too.
After lunch, as the sun was shining, we decided we'd head over to the beach, which has direct access from the park. Well the beach is huge! The tide goes out really far so it's around a half mile walk to the sea (at a guess). The plus side to it being so big is that it wasn't at all over crowded and we were able to allow the kids freedom to play. This was actually a relief after the business of the park. And with it being such a hot day, the sea breeze gave some much needed relief from the heat. So we happily spent the afternoon here, splashing in waves, building sandcastles and flying our kite. The downside to the tide going out so far,was there were quite a few washed up jellyfish on the sand so you had to watch your step. (Shivers)
This slideshow requires JavaScript.
After a good play, we headed back to the caravan to freshen up and eat dinner before heading out to the kids club in the evening. From around 6pm – 8pm Haven put on kids' entertainment which includes disco dancing, a show from the Seaside Squad and the chance for the kids to have their picture taken with the Squad themselves. It gets crazy busy in the club, so it's not particularly relaxing for parents of young children. but as the kids enjoy it so much, it is worth it. Drinks aren't overly expensive although slightly above average. But you do have to walk through the arcade to get into the entertainment complex which inevitably draws kids in with it's loud music and bright flashing lights. And that definitely becomes pricey if you're not careful!
Day 3 -Sunday 
We woke up fairly early after a good night's sleep and decided that we'd get off the park for a bit. I had done some prior research and found that there was Daeserth Waterfall a few miles into town, so we decided we'd go and have a look. Well, if escaping the crowd was our plan, then that failed! The sunshine, the fact that it was bank holiday weekend and the fact that there was a village fundraiser taking place meant that Daeserth was quite busy, and this made it difficult to park. However, once we were finally parked, we had a really lovely time exploring the falls. It's like something out of a fairy story and really got my girl's imaginations going which is always fab. After exploring both the waterfalls and the little ice cream shop nearby, we headed back to the park for lunch and for our final afternoon.
The girls decided that they really wanted to go swimming again, so we took them for a second time and they loved it just as much as the first time.
Once we were dressed and dried off from the pool the girls had a small play on the park. This is the area in Presthaven that I feel needs most improvement. Compared to some of the parks on Haven sites, this one is really dated and poor and didn't keep the kids occupied for long at all. So we headed over to the Go-Karts which was a reasonable £5 for a two seater go-kart and around 6 laps of the track. Duckling was a little apprehensive, so she stayed on the side lines with me and we watched Daddy and Banana have a go which they seemed to really enjoy.
We spent the final evening at the entertainment complex and trading in our tickets for (frankly terrible) prizes, before heading back for a final night in the caravan. Again, exhausted from a busy, fun filled day, everyone slept well and woke refreshed.
Day 4 – Monday
We woke early and cracked on with packing and cleaning the caravan, before heading over to breakfast at the Mash and Barrell for breakfast. Again, the food was nice and the prices reasonable for a holiday park. Whilst eating, we were joined by Ned and Greedy, two members of the Seaside Squad who came and sat with us and had some photos. Banana, is not a huge fan of puppets of costumes and felt a little afraid of Greedy in particular, but we were really proud of how well she coped and actually think that this may have relayed her fears ever so slightly, so absolute bonus!
Overall we had a really enjoyable weekend at Presthaven. The park is great fun, although don't expect to get much relaxing done as it gets very busy and can be noisy late into the night. We were disappointed that our caravan was dirty upon arrival, and I've spoken to a few others who've had the same complaints with Haven, so perhaps this is something they need to address. We were however, happy with the customer service we received when we complained and this half made up for it. We had a great weekend, but i don't think I could have stayed any longer. I was more that ready to come home by the Monday!
Do you have any experiences of Prestahaven? If so, comment down below to share with others.
Kite Flying and Swimming in the sea are both activities in the National Trust's #50Thingstodobeforeyou're11&3/4 list which we are trying to complete HERE